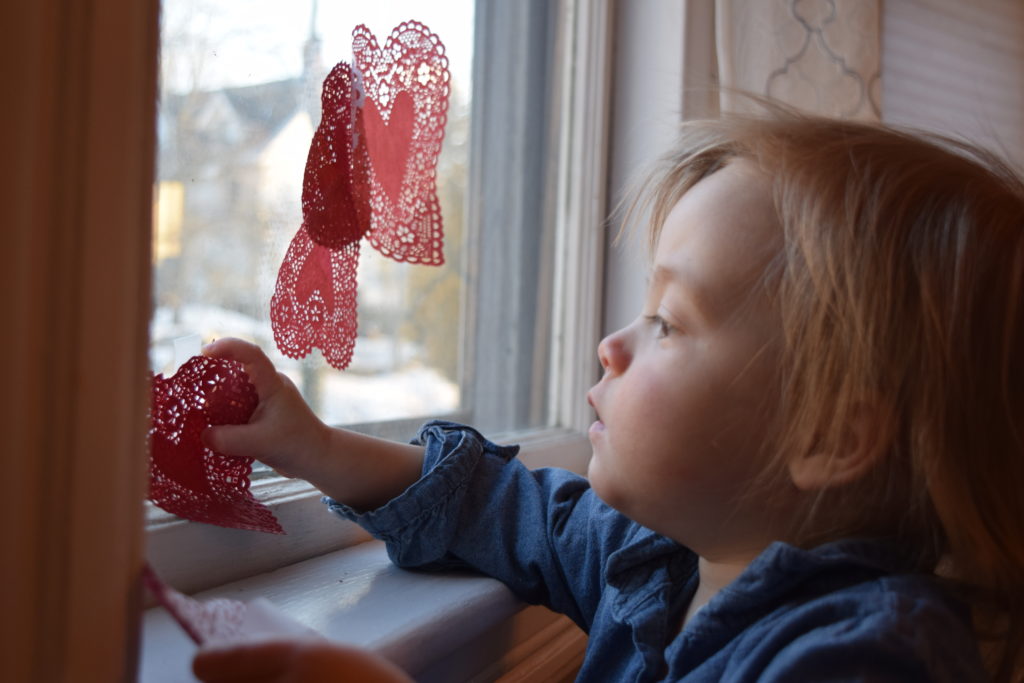 I get it. I really do. It's a Hallmark holiday where large corporations prey upon our vulnerabilities, our insecurities, our wallets. It's manufactured, artificial, and predatory. Sure. You can see it that way, and you wouldn't be wrong.
Or. Or you can see the sweet simplicity of kids cutting out paper hearts and bringing them to school for their friends. You can find the charm in the men scurrying through the city, unabashedly carrying flowers home for their Valentines. You can smile at the small town that lines its downtown parking meters with heart balloons for half a mile. You can notice the beauty in a day that yes, can be contrived and harmful if you focus only on consumerism and exclusively on the romantic kind of love. But you don't have to look at it that way. I don't. I think it's a day where we can celebrate love, in all its form and imperfections, send Valentines to our adult friends, and mark the passage of time by taking pictures of our kids in cute red and pink regalia.
Happy Valentine's Day, friends!
…