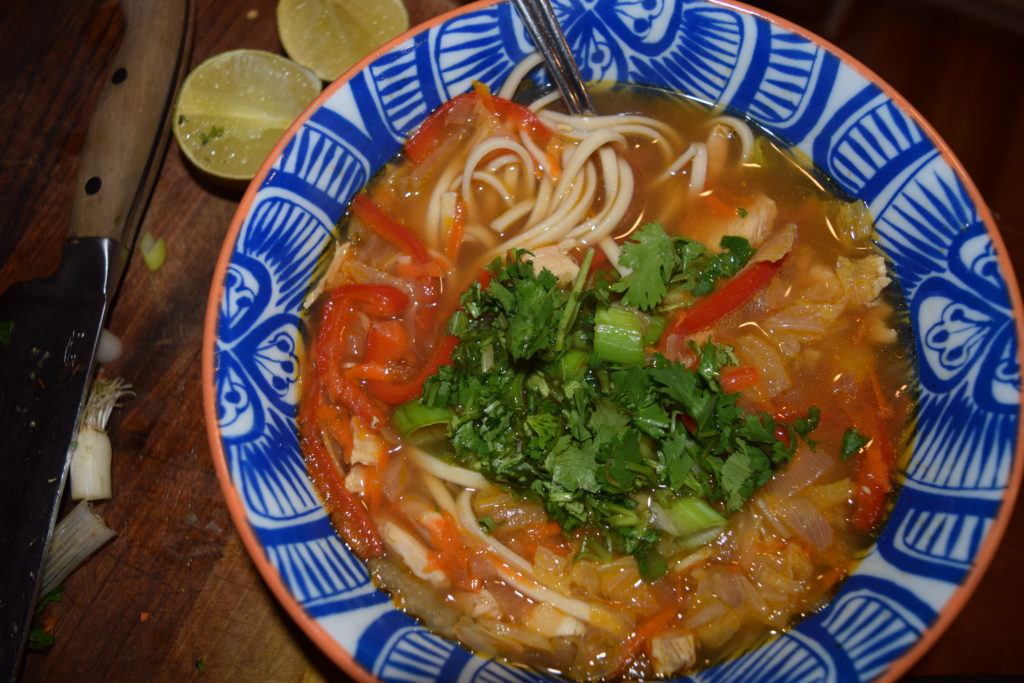 Some weeks are for blogging. For sticking to your commitment to post a couple times a week, to create, share, expand. And some weeks are for…survival. This week was the latter. Important work events, busy schedules, and a near hospital admission for our toddler (which still resulted in a pretty bad illness—fun fact, unless you have built-in child care, you must take three consecutive days off when your kid has pneumonia—they don't let her go to school. What gives?!) made this week feel more like a month.
But we made it. And one of the only things that got us through this week was a double batch of this soup. No, our sick kid didn't eat it (she ate nothing for three days and then broke her fast by eating the tops off an entire pile of raw asparagus), but we did. For comfort, for nourishment, for survival during this soon to be behind us week.
This recipe comes from an awesome food blogger, Katie, a mom of six (!) who shared this recipe with me when I worked for her family years ago. It's comforting, nourishing, so flavorful, and has some surprisingly complex favors for a pretty straightforward recipe.
Slightly adapted from The Humble Onion (and originally from Katie Lee Joel's The Comfort Table)
Asian Chicken Noodle Soup
1 tbsp olive oil
1 garlic clove, thinly sliced
1 medium onion, minced
1 tbsp grated fresh peeled ginger
6 cups chicken stock or broth
3 stalks lemongrass, the bottom 3 inches only, each stalk cut into 1-inch pieces
1 tsp sriracha or chili-garlic chili sauce
Juice of 1 large lime
2 tbsp soy sauce
2 tsp toasted sesame oil
2 chicken breast halves, pounded to 1/4-inch thick and thinly sliced
2 cups thinly sliced napa cabbage, about ½ a head (you can use any kind of cabbage, really)
1 cup shredded carrots (about 1 to 2 medium)
1 cup thinly sliced red bell pepper (1 medium)
One 3 to 4-ounce Asian-style noodles (udon, ramen, etc.)
Cilantro and mint leaves, sliced scallions
Heat olive oil in a dutch oven or soup pot big enough to hold 6 servings of soup. Add the onions, garlic, and ginger. Saute until onions are translucent, 7 to 8 minutes. Add the chicken broth, lemongrass, chili sauce, lime juice, soy sauce, and sesame oil. Simmer for 10 minutes. Increase the heat to a low boil, add the chicken, and cook about 5 minutes. Add the cabbage, carrots and red pepper, and simmer an additional 2 to 3 minutes. Taste and adjust seasonings. I often add salt or more soy sauce.
Here, you could toss the rice noodles in the soup and cook for as long as the package recommends (usually 8 minutes). If you're not in a hurry, though, I think it's better to cook the noodles in a separate pot, because they absorb a lot of the soup liquid if cooked in the soup. To serve, combine a heaping of noodles and soup in a bowl, top with cilantro, mint, scallions, and more chili sauce and/or lime wedges if you want.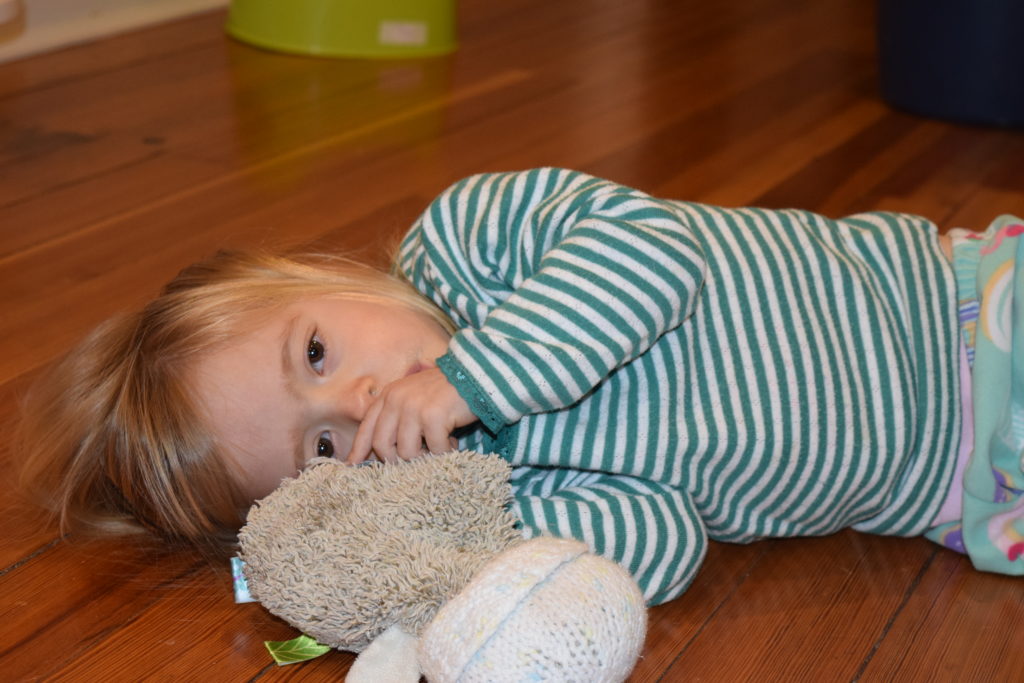 Please follow along with Sea Salt Simple