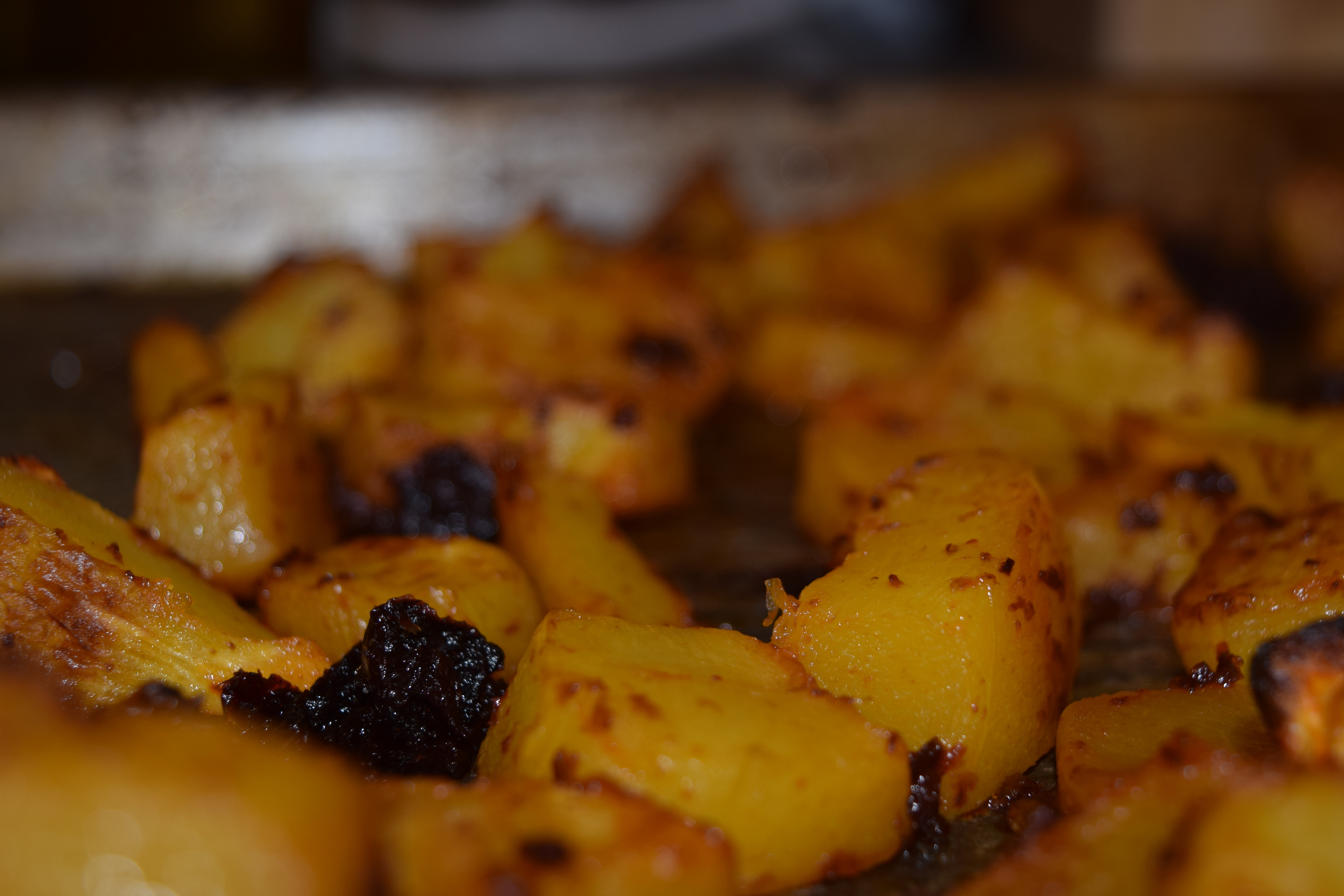 Vegetarian tacos, in all their glory and versatility, are almost enough to convert this family to vegetarians. (I said almost, calm down husband. This is a test to see if you're reading this.) The winter options alone are spectacular—roasted cauliflower, sweet potatoes, squashes, and all the combinations that go along with the main attraction—black beans, cabbage, quinoa, pan-friend chickpeas, chipotle crema, lime drizzle, feta, pepitas, cilantro, avocado, I could go on and on. The main recipe for vegetarian (and all) tacos is usually this—one main, a slaw, and infinite number of add-on toppings. Once you get the hang of it, it's easy, and the combinations are endless.
A particular standout is this recipe adapted slightly from Dishing Up Maine, a cookbook I never thought I would love so much. There are some Maine-inspired cookbooks I just can't identify with (Salmon Wiggle, Jellied Veal Loaf, and don't get me started on American Chop Suey), but this one packs some surprising depth while still remaining accessible to the home chef (think Spice-Trade Chicken Curry, Mediterranean Seafood Stew, Down East Cobb Salad, Shaker Chicken Stew with Scallion Dumplings).  I really love it.
Chipotle-Roasted Winter Squash Tacos
For the Squash
2 Tablespoons minced canned chipotles in adobo sauce
2 Tablespoons olive oil
salt
3-4 cups any kind of winter squash (butternut, acorn, etc.) peeled and cut into 1-inch dice
For the Beans
2 teaspoons minced canned chipotles in adobo
2 garlic gloves, finally minced
1 tsp. ground cumin
3 cups black beans, rinsed and drained
salt
Slaw and Taco Assembly
1 cup finely shredded cabbage of any kind
½ cup pepitas
Juice of 1 lime
1 tablespoon olive oil
Corn tortillas (my favorite are the corn/flour combo like these)Any combo of avocado, cilantro, feta, cheddar, hot sauce, salsa, sour cream, red onion, scallions
Make the squash—preheat oven to 425. Line baking sheet with parchment paper (if you have it, if not don't worry). Layer squash on sheet, drizzle with oil, sprinkle with salt. Dollop the minced chipotles and their sauce (2 tablespoons in all) over the squash, and use handle to mix it all together—it's messy. Roast until brown and getting crusty—30 to 40 mins. Set aside.
Make the beans—heat oil in a medium-large skillet and add chipotles, garlic, cumin, and cook, stirring, for 1 minute. Add the beans and cook, stirring frequently, until softened and heated through, about 5 minutes. Season with salt. Set aside.
Make the slaw—combine cabbage, olive oil, lime juice, pepitas, season with salt and pepper and use your hands to combine.
Assemble the tacos—on top of a corn tortilla (I think the tortillas are best heated in the toaster oven for a few mins, or in a skillet cast iron pan for a minute on each side), and place some squash, beans, slaw, and any combination of optional add-ons (avocado, cilantro, hot sauce, sour cream, greek yogurt, feta, cheddar, you get the idea).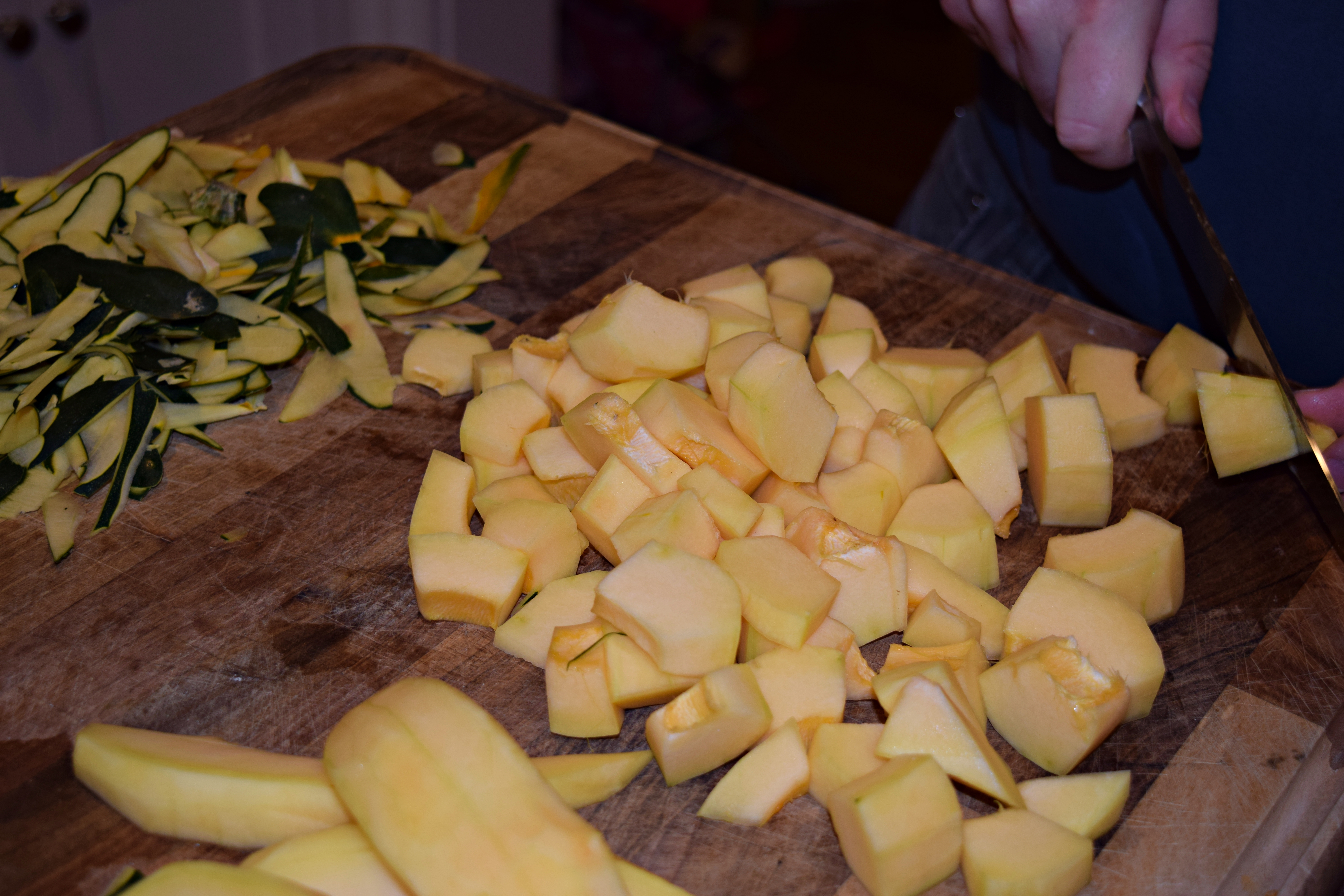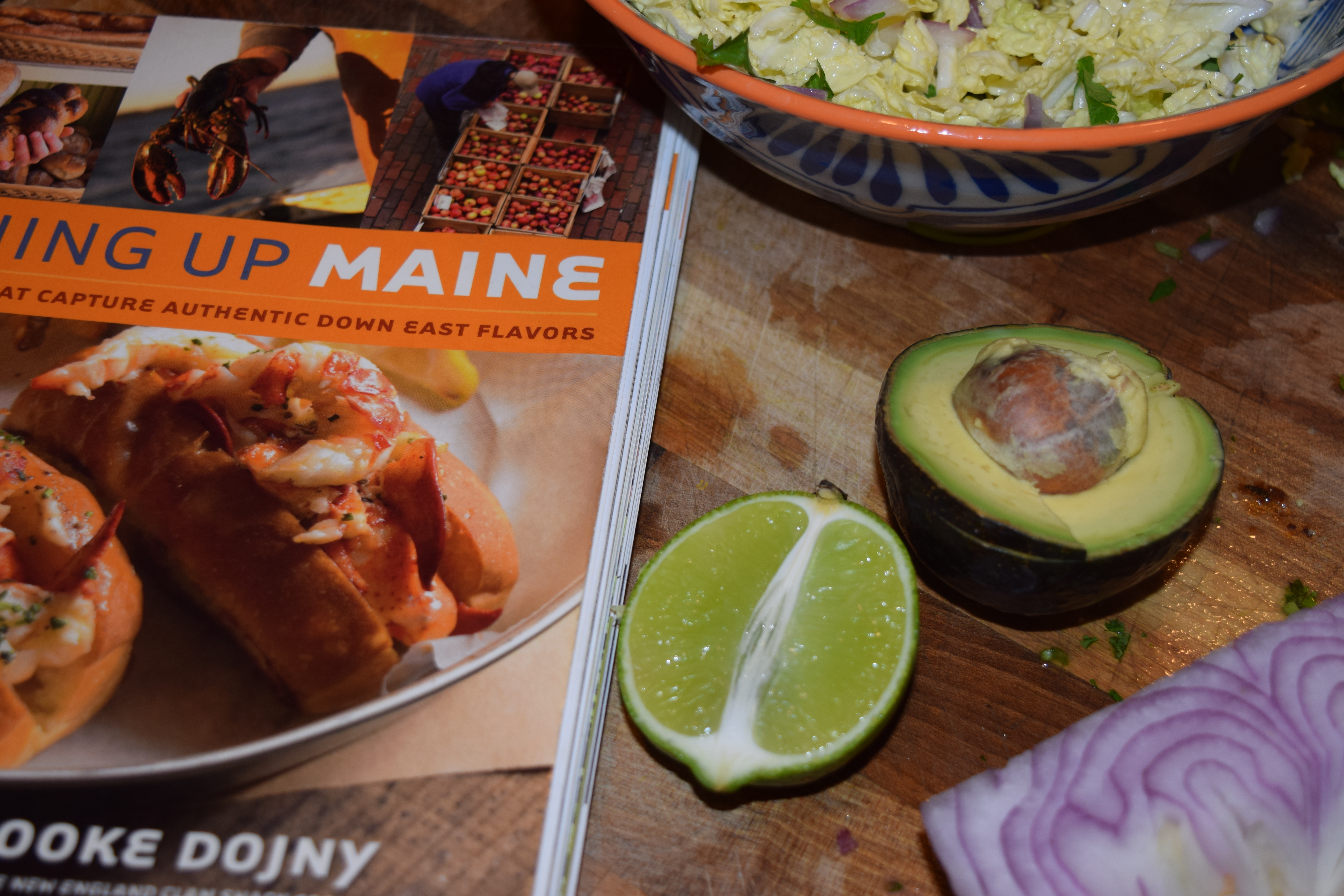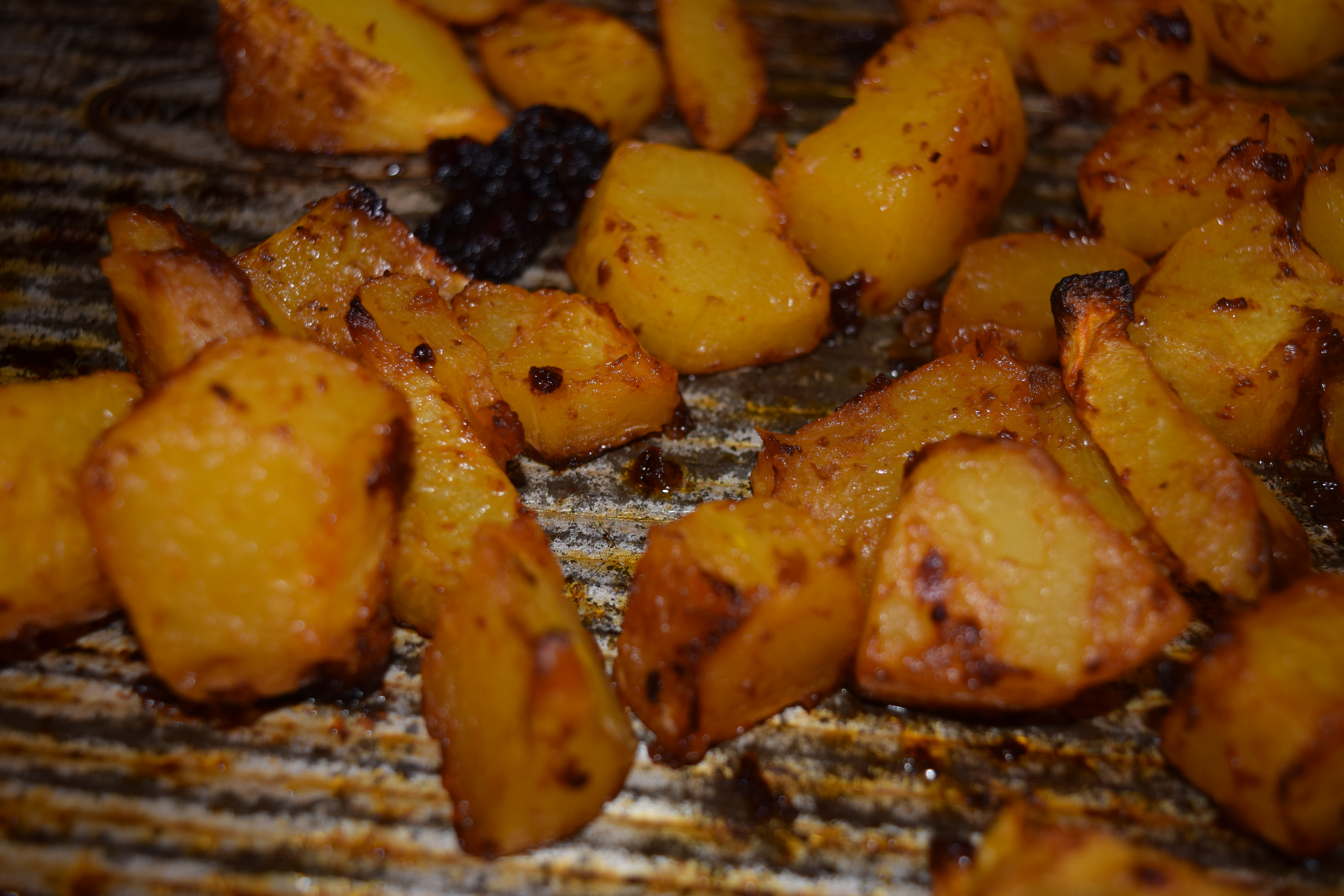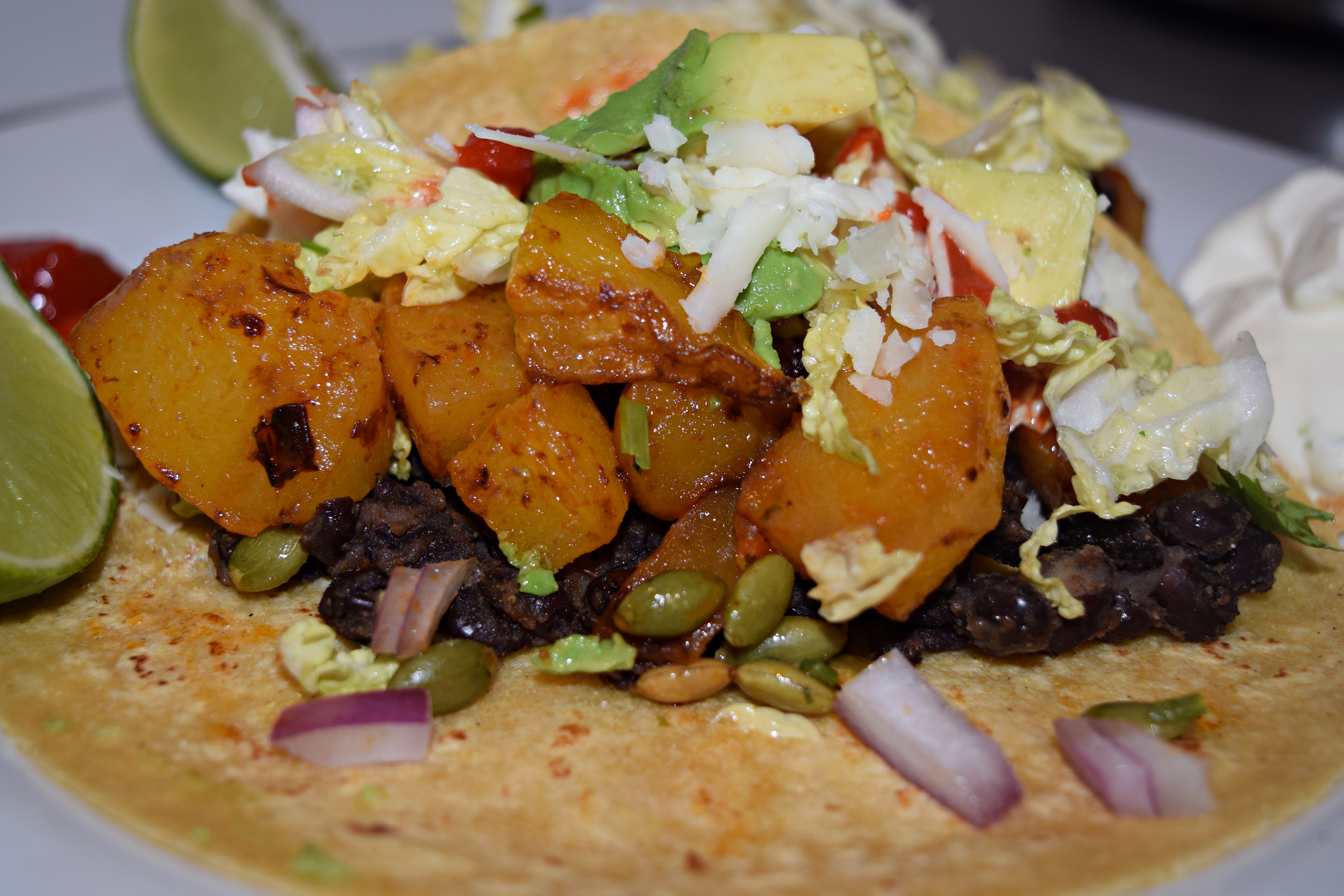 Please follow along with Sea Salt Simple